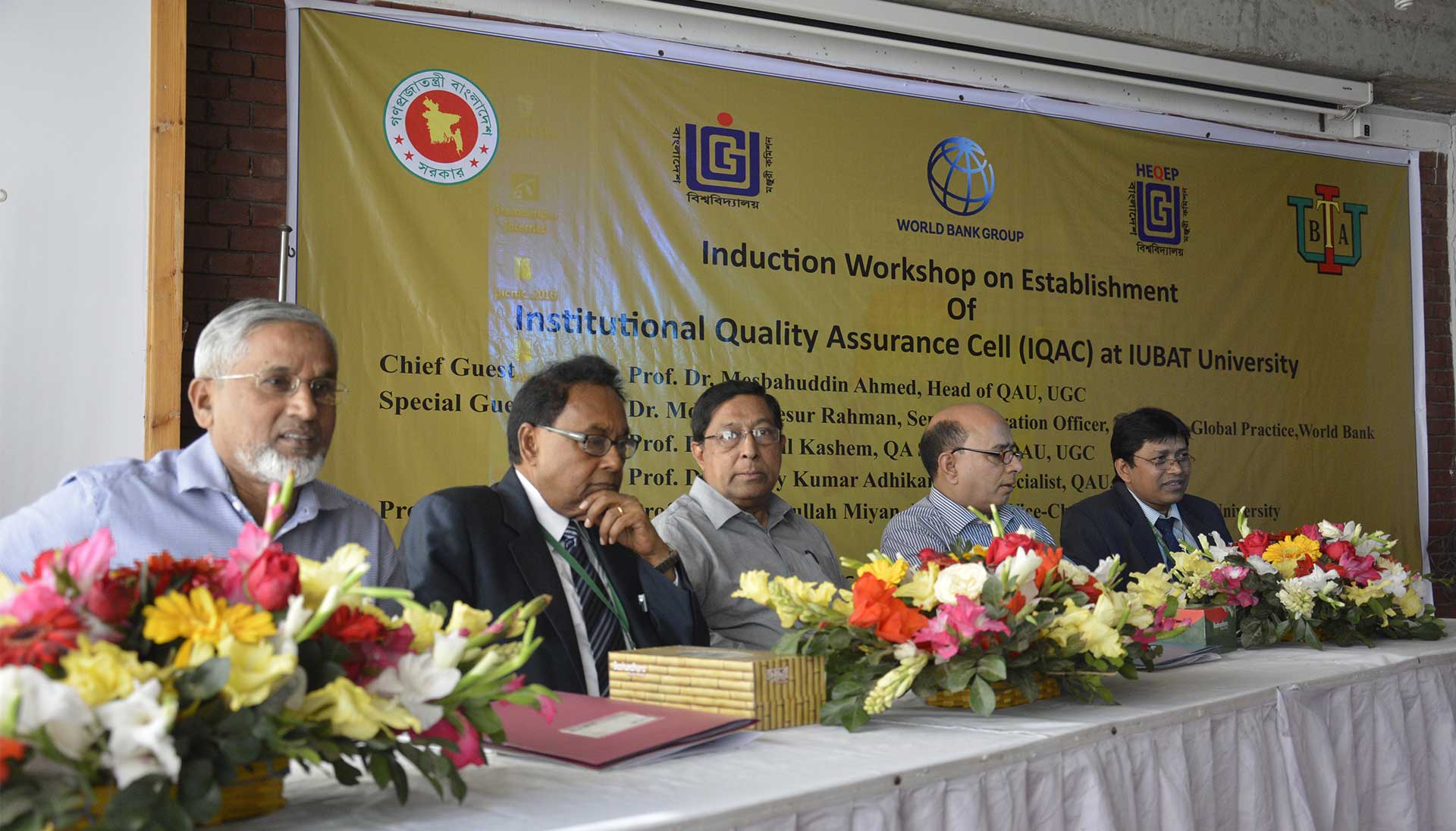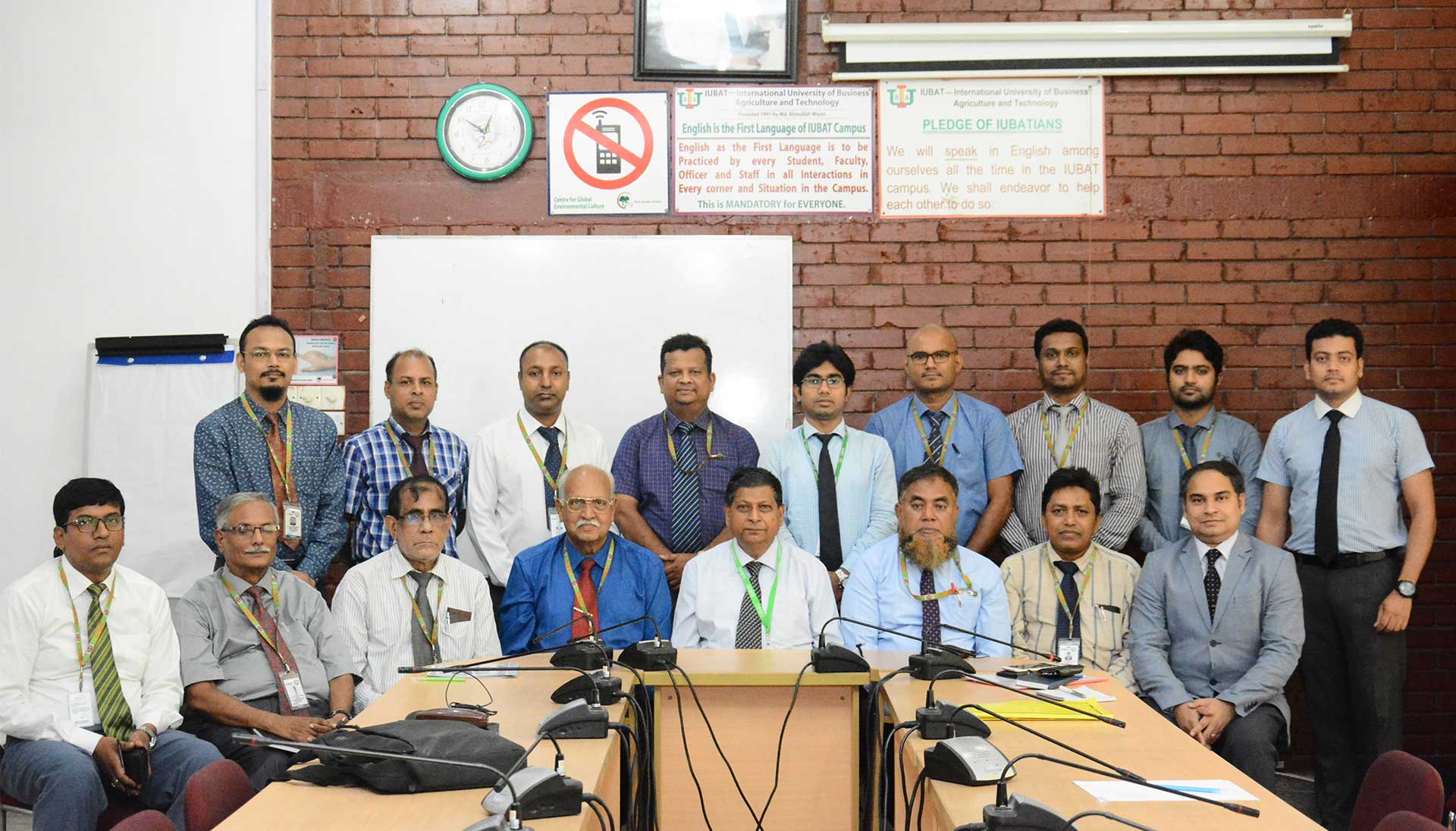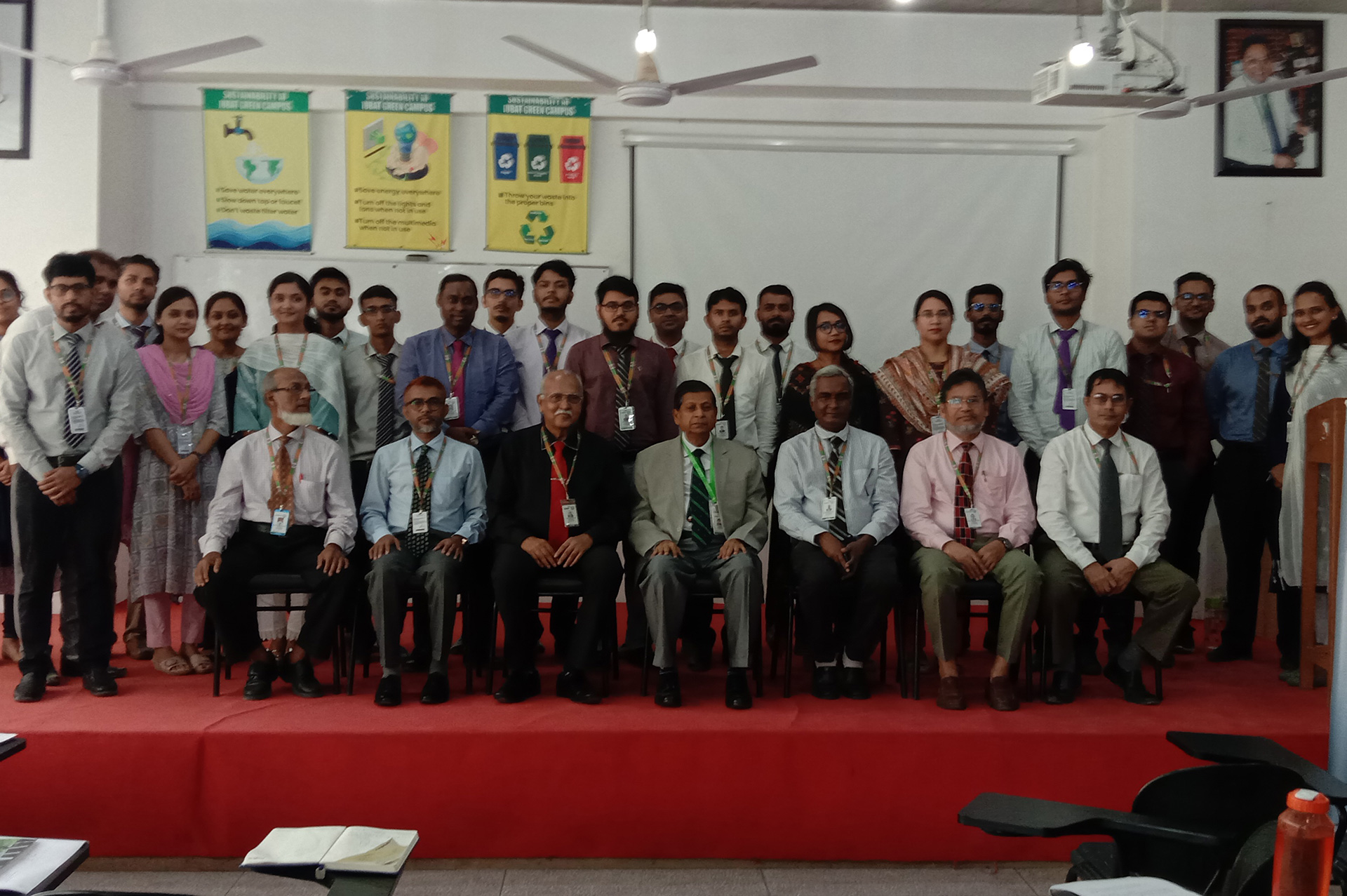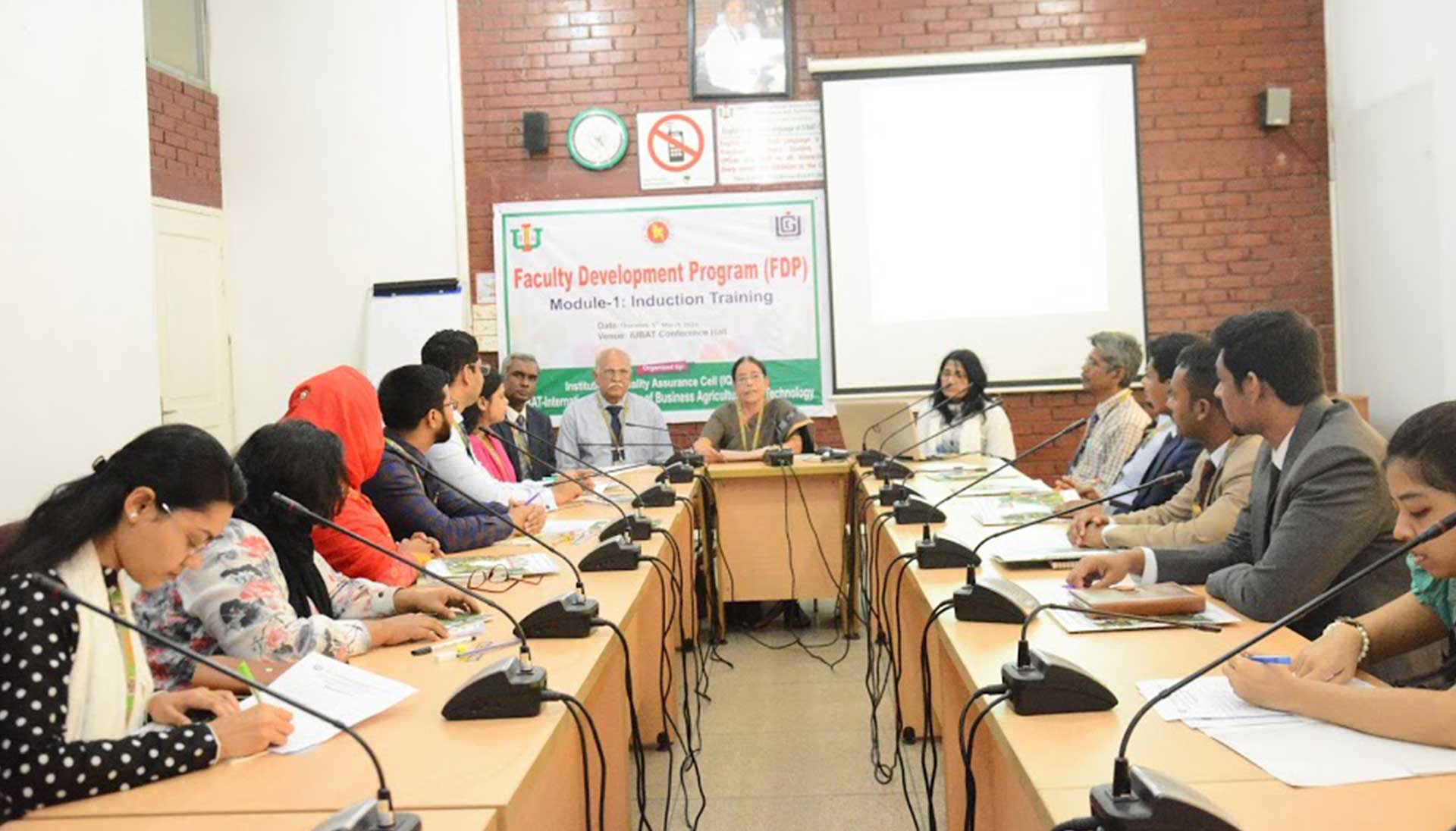 Welcome to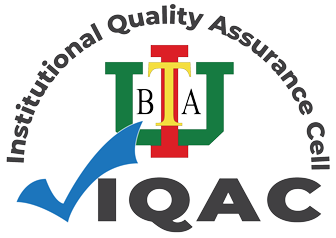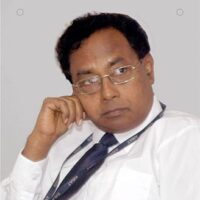 Prof. Dr. Md Alimullah Miyan
The 1st Chair of QAC and Founder Vice Chancellor of IUBAT
Message from the QAC Chair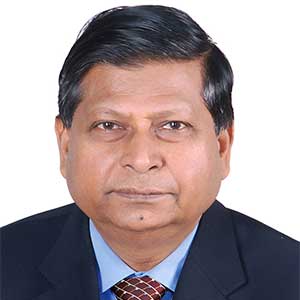 The Institutional Quality Assurance Cell (IQAC) of IUBAT has been established in 2015 to ensure and enhance the quality of education. Quality Assurance Committee (QAC) has the supervisory role to look after the key issues of quality assurance and activities of the IQAC. According to the University Grants Commission (UGC) of Bangladesh, the objectives of IQAC are: (i) To develop a system for conscious, consistent and catalytic action to improve the academic and administrative performance of the universities and (ii) To undertake measures for quality enhancement and excellence in teaching-learning through internationalization as well as to institutionalize the best practices of QA activities.
In IUBAT, quality of education provided by the respective colleges, departments and institutes has been in regular practices under a continuous quality improvement (CQI) process. Curricula of all of the programs are being improved in light of Outcome Based Education (OBE). Quality of education is ensured through (a) designing an appropriate curriculum, (b) implementation with effective teaching-learning and (c) proper evaluation of students. IQAC of IUBAT is also organizing and facilitating series of training programs for academic staff. As the QAC chair of IUBAT, I appreciate the previous accomplishments and ongoing activities of IQAC and, at the same time, urge for more number of QA support activities in future.
Thank you for showing your interest for IQAC at IUBAT. Hope you will surf through the IQAC pages to know more about us.
We welcome probable collaboration with universities at home and abroad on enhancing the quality of higher education in Bangladesh.
Prof. Dr. Abdur Rab
QAC Chair & Vice Chancellor, IUBAT
Message from the Director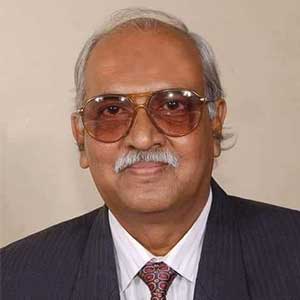 The present government headed by Hon'ble Prime Minister Sheikh Hasina is committed to change the landscape of higher education through enhancement of quality of higher education and research in the country. So that higher education in Bangladesh is going through a revolutionary change.  Universities of the country are taking measures to improve quality to match international standards.
We feel proud that the quality in higher education was a priority of the founder of IUBAT Professor Dr. M. Alimullah Miyan. Establishment of IQACs at the universities would create an enabling framework to provide quality education. IQAC of IUBAT has been working to establish an everlasting quality culture in education throughout the programs offered by various departments.
In this webpage you may find the information on the IQAC activities, relevant resources, photographs, future plans and some important links. We are happy to regularly update this page with sufficient information as we continuously organize and attend various events at IUBAT and out of campus.
IQAC is dedicated to monitor, evaluate and make report of the education quality at IUBAT. It provides supports to the program offering entities and other administrative offices for improving quality of education as part of continuous quality improvement (CQI).  IQAC helps departments to design and implement Outcome Based Education (OBE) curriculum and students' evaluation through OBE assessment.
As a part of the Quality Assurance Committee (QAC) at IUBAT, IQAC closely works and keeps liaison with Vice Chancellor, Pro-Vice chancellor, Treasurer, Academic Council and Syndicate of the University.
Thank you. In case you have any query or collaboration proposal you are welcome to contact us through the form found in the contact page of this website.
Prof. Dr. Khandoker Saif Uddin
Director, IQAC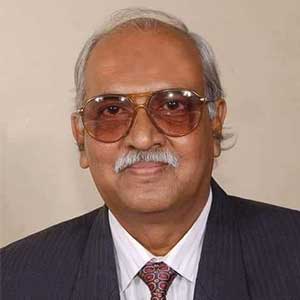 Prof. Dr. Khandoker Saif Uddin
PhD(JU)
PGD (UK), MSc(CU), BSc(CU)
Director, IQAC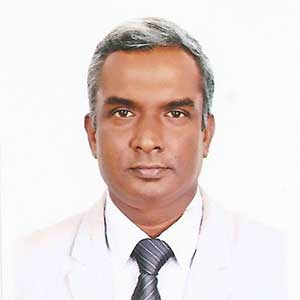 Associate Prof. Dr. Rajib Lochan Das
PhD (Thailand)
MBA(DU), M.Sc(DU),B.Sc(DU)
Additional Director (QA)), IQAC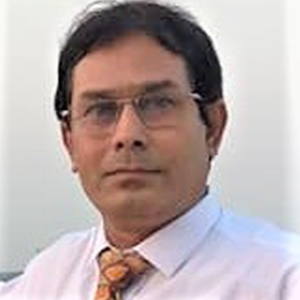 Associate Prof. Dr. AKM Alamgir
PhD (Japan)
MSc (Japan) , BSc (RUET)
Additional Director (ETL), IQAC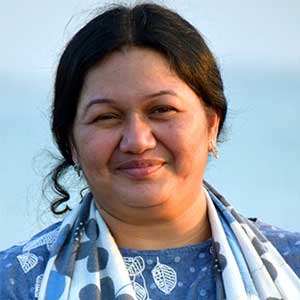 Mirana Sabir
LLM (IU), LL.B Hons ( IU )
Section Officer, IQAC
Objectives of the IQAC
The general objective of the IQAC is to promote a quality assurance culture within the university.
The specific objectives are to:
i. Institutionalize the quality assurance culture in accordance with national QA guidelines and international practices.
ii. Ensure that the university's quality assurance procedures are designed following the QAU guidelines and national requirements.
iii. Develop, maintain and enhance quality of education and people's perception in favor of the university through consistent quality assurance practice and performance.
iv. Build image of the university with confidence of the stakeholders ensuring transparency, accountability, and good practices in all aspects of management and
v. Prepare the university to meet the external quality assurance assessment and accreditation requirements.
Functions of IQAC
In order to achieve the objectives the major functions of the IQAC will be to:
1) Facilitate to define the mission and objectives of the university for enhancing the quality and relevance of higher education and respond to global trends on quality education.
2) Guide and assist the program offering entities of the university to define program objectives.
3) Develop standards and benchmarks for various academic and administrative activities of the university.
4) Review existing procedures for further improvement of delivery of higher education.
5) Prepare QA documents and procedures for use within the university following specifications and guidelines provided in the IQAC OM.
Establishment of IQAC at IUBAT
Institutional Quality Assurance Cell (IQAC) of IUBAT (QAP/B-009) was established on July 01, 2015 with the funding of World Bank, Government of Bangladesh and an equal matching fund of university. It is a sub-project under the higher education quality enhancement project (HEQEP) initiated by the University Grants Commission of Bangladesh (UGC).
IQAC of IUBAT will focus on institutional up gradation by any local education measure, i, e. National Quality Assurance and Accreditation Council, produce globally welcomed and competent graduates. With this view, IQAC of IUBAT is putting all-out effort to improve the specific areas identified in the IQAC Operational Manual by HEQEP, UGC that are mentioned below:
Dr KMN Sarwar Iqbal
Ex-Director
Kazi Khaled Shams Chisty
Ex-Additional Director
Dr Muammer Din Arif
Assistant Director
Iftekhar Rahman
Administrative Officer